Dayton's Reliable Solution for Home Inspection and Repair


You can count on Select HMI to get the job done right!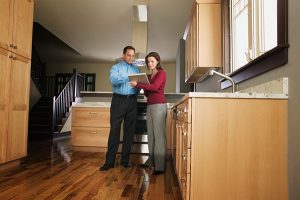 For several years, residents in the greater Dayton area have relied upon Select HMI (Home Maintenance and Inspection) to help them with a variety of projects to improve or repair their homes. We pride ourselves on working closely with each client and listening to their needs – which allows us to offer personalized customer service that is both efficient and affordable.
Each of our technicians offer results based upon years of experience and know-how. When coming across problems during the home inspection, they can easily make repairs to remove the threat of future damage to your property. Our Annual Home Maintenance Plans help keep your home running smoothly and "hassle free" with tune-up packages designed for seasonal home improvement.
Other than our all-inclusive maintenance packages, Select HMI also offers a number of important home improvement services that are available on a per need basis, including home modifications for handicapped individuals– following the ADA guidelines for ramps, grab bars and more.
Contact Select HMI today to assist with all your home inspection and repair needs. Links to more information about our services are listed below:
Post Occupancy Modifications